And The Winners Are...
After a two-year hiatus, the Volunteers Are Stars Awards returned on April 19, 2018, with a sold-out crowd at the Pacific Gateway Hotel. The 250+ attendees were there to celebrate our community's volunteers, who, as always, were endlessly inspiring. That goes for both the winners and nominees, as well as the many volunteers who came simply to show their support.
We've always known that, in Richmond, a sense of community service is deeply ingrained. People generously give of their time, skills, and talent with no thought of reward or recognition. They do what they do because they care about the community, and want to see it thrive.
Our aim, in bringing back Volunteers Are Stars, wasn't to rekindle Richmond's volunteer spirit, because it's always burned bright. We did it because we're proud to be part of this community, and the event is our way of showing it. For us, it's an honour to join with our community partners to shine a spotlight on Richmond's volunteers. Let's do it again next year, shall we?
Now, without further ado, here are the winners of the 2018 Volunteers Are Stars Awards.
Star of Richmond
The Star of Richmond Award, sponsored by The Dupuis Langen Group, honours an individual who has demonstrated exceptional leadership in the non-profit sector.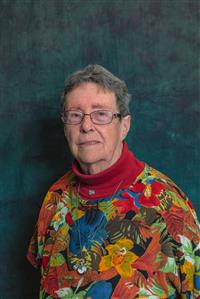 Marielle Demorest

Marielle grew up on a farm in Waterville, Quebec, where she was the seventh of 17 children. She learned early on that, for a community to thrive, its residents must be actively involved, working to expand local services, or build them from the ground up.

In this respect, her parents set a strong example, as they championed causes ranging from education to public safety. Through dedication and good old fashioned hard work, they helped their community grow. Marielle saw this, and internalized it.

When she moved to Richmond, in the 1950s, there were few services for families or people in need. Still, people looked out for one another. After getting married, setting down roots, and having children, she was struck by the kindness of neighbours and community members, who were always quick to offer help. In the years since, she's repaid that kindness many times over, through a remarkable dedication to community service.

In 1976, she co-founded the Richmond Women's Resource Centre. For many years, she volunteered with the organization's Basic English Skills program, helping immigrant women learn the language through writing exercises and conversation classes. She also established a French-speaking women's support group, where, for over two decades, she helped participants find jobs, learn new skills, and make new friends.

She remains an active Board Member with the Richmond Women's Resource Centre, sharing her expertise and knowledge of the organization's history, while still playing a key role in charting its future.

She helped establish other agencies as well. She was an early Board Member of Richmond Family Place, for example, and served on the Board of the Richmond Caring Place, where she worked to get the facility built. Today, it's home to a dozen non-profit organizations and community groups.

She also helped establish a Transition House for Battered Women, which is now run by Chimo Community Services, as the Nova Transition House.

For over 40 years, she's taken a lead role in promoting and preserving French language and culture in BC. She founded L 'Association Francophone de Richmond, and continues to serve as its President, maintaining a network of French-speaking residents who organize cultural events and social activities.

She's been honoured for her service on a number of occasions, most recently this past March, when she was awarded the Sovereign's Medal for Volunteers, by Governor General Julie Payette.

While she appreciates the recognition, she's never sought it. "Being involved in my community," she says, "it gives me a reason to get up every day. It's something I've always done."

For her, volunteering is as natural as breathing.
Shooting Star Award
The Shooting Star Award, sponsored by Richmond Sunrise Rotary Club, honours youth volunteers under 25 years of age. Two awards were presented in this category.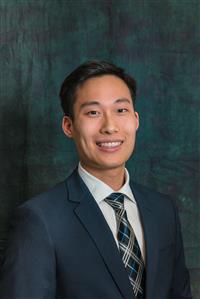 Wallace Yuen

Wallace rarely sees the people he helps, but that hasn't stopped him from making a profound difference in their lives.

Since 2015, he's been a Crisis Line Volunteer at Chimo Community Services, answering phone calls from distressed individuals, and providing them with emotional support. In the role, he's helped people facing mental and physical health issues, family problems, and relationship conflicts, as well as those who have experienced child abuse, or are contemplating self harm.

Because he demonstrated such strong communication and interpersonal skills, he was selected to become a Mentor. Now, in addition to his regular shifts on the Crisis Line, he trains new volunteers, and supports them as they take their first calls. To date, he's volunteered over 400 hours at Chimo, never missing a single shift.

He's also a volunteer at the Salvation Army Rotary Hospice House, where he provides support and companionship to residents and their families.

Then there's his volunteer work at UBC. As a Science Peer Academic Coach, he provides one-on-one coaching to lower-year students, assisting them with time management, exam preparation, and study strategies. He's also the Treasurer of the Undergraduate Research Opportunities Club, which connects undergrads to research positions in their respective disciplines.

From 2007 to 2013, he volunteered over 600 hours with the Royal Canadian Army Cadets, where, as Warrant Officer, he led a troop of 15 cadets, before going on to oversee the standards of the entire corps.

He's passionate about badminton, and to share his love of the sport with others – particularly youth – he volunteered as a coach for three years.

Described by his nominator as "hardworking, committed, and so humble with his achievements," Wallce is already an accomplished community leader. More than that, he's an inspiring role model for all Richmond youth.
Mikaela Nuval

The Shooting Star Award honours youth volunteers. Age, of course, is not an indicator of volunteer experience – or lack thereof. Just ask Mikaela, who, with nine years of community service under her belt, has been volunteering for nearly half her life.

Currently, she serves as a Board Member with the Richmond Women's Resource Centre, having been matched with the organization through the Leadership Richmond – Youth Now program. This year, she played a key role in the organization's International Women's Day fundraiser, for which she recruited a keynote speaker, secured multiple sponsors, and helped sell out the event's allotment of 50/50 tickets.

She's also leading a marketing project to refresh the organization's brand, and is helping to update its constitution and bylaws.

She volunteered for three years with Young Women in Business at Simon Fraser University, a group that works to empower young female professionals by providing them with skills, connections, and support.

While there, she planned six events and partnered with over 40 sponsors across Greater Vancouver to engage 800 members of the Young Women in Business community, including chapters at UBC, Kwantlen, and UVIC.

She was also a volunteer with SFU's BASS Mentorship Program, where she helped first-year business students adapt to post-secondary life, and get involved in school activities.

She volunteered throughout high school as part of Griffins That Give, R.C. Palmer's community service club. During her time there, including one year as President, she encouraged students to volunteer, and got them involved in a variety community service projects.

In total, she's contributed over 1,500 hours as a volunteer, focusing her efforts on education and women's economic empowerment. Her nominator calls her "a visionary leader full of promise…who inspires everyone she is in touch with."

And to think: she's just getting started.
Constellation Award
The Constellation Award, sponsored by McDonald's, honours volunteer groups for their service and contributions to the community. Two awards were presented in this category.
Four Musketeers of the Richmond RCMP
(Robert Yamasaki, Graham Swindell, Amin Bardai, Frank Cheng)

The Four Musketeers of the Richmond RCMP have been volunteering together for over 10 years, and in that time, have dedicated countless hours to community safety and crime prevention.


As Community Police Office Volunteers, they educate the public about the many Crime Prevention programs operated by the City of Richmond and Richmond RCMP. They regularly attend community events, where they engage with residents, and provide information on maintaining a safe home, and building a crime-free community.

Much of their volunteer work sees them interacting with youth. For example, they often participate in school sports events, to help foster positive relationships between students and police in a fun, informal setting. They also work closely with junior Community Police Office Volunteers, teaching them about the role and its responsibilities, and how to operate a variety of specialized equipment.

They're all members of the Community Response Team, which is deployed in response to emerging crime trends, based on weekly data supplied by the Richmond RCMP. In this outreach role, they volunteer in neighbourhoods affected by crime, providing residents with education and support.

They're involved, also, with Victim Services, ensuring that crime victims, witnesses, and their families have much needed emotional support and practical assistance, to lessen the impact of any trauma they've experienced.

The Four Musketeers are also happy to do the little things that make community policing possible, from moving equipment to and from different events, to maintaining the RCMP's crime prevention vehicle, to braving all manner of inclement weather to distribute safety information and reflectors to Richmond commuters.

The group may be only four-strong, but you wouldn't know it from the impact they've had. Their outsize contributions are a testament to the power of teamwork.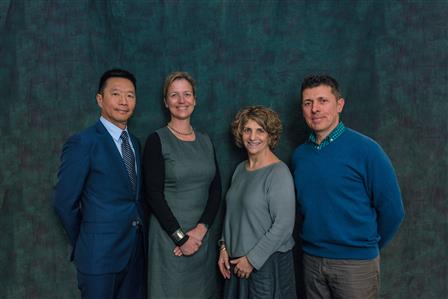 Storeys Project Partnership
(Coast Mental Health, Pathways Clubhouse, SUCCESS, Tikva Housing, Turning Point Recovery Society)


The Storeys Project Partnership collaborated on an innovative housing project, which is now being used as a model for other communities to follow.


The five organizations in the group, all of which rely heavily on volunteer support, saw a need in our community for accessible, sustainable, affordable housing. And so, between 2009 and 2017, they worked together to design and construct a new building in the heart of Richmond – a place where our city's most vulnerable residents could call home.

The 129-unit development was funded by the City of Richmond, CMHC, the Federal and Provincial Governments, and each of the five partner organizations, without a private developer.

Among the tenants are those at risk of homelessness, people in advanced recovery from substance use, individuals facing mental health challenges, and seniors from a wide range of cultural backgrounds.

In addition to rental units, the building provides critical support services, programming, and administrative space to further support tenants in achieving housing stability and life skills.

Despite being less than a year old, the project has already created a lasting legacy. It's helped to reduce homelessness, and led to increased interconnectedness among service providers, so they're better able to support people across a wide spectrum of needs.

The project represents a true local success story: a model, conceived in Richmond, of affordable housing for mixed populations of individuals and families in need. The project was rightfully highlighted at the 2017 Housing Central Conference, and the model will no doubt be implemented in other communities across Canada.

Housing remains a difficult issue, but this project shows that it can be solved through collegiality, cooperation, and a shared sense of compassion for our neighbours in need.
Nova Star Award
The Nova Star Award, sponsored by Trinity Western University, honours individual volunteers for their service and contributions to the community. Two awards were presented in this category.
Maryam Bawa

Child care development, poverty relief, community health: Maryam is passionate about all of these issues, and through her volunteer work, has turned that passion into meaningful action.

Since 2012, she's volunteered on the City of Richmond's Child Care Development Advisory Committee, a role in which she offers advice and guidance on matters related to early childhood education, including the availability of safe, nurturing child care programs. As an elementary school teacher herself, she wants to ensure that all Richmond children have access to high quality early learning opportunities.

In 2013, she became President of the Rotaract Club of Richmond, and continues in the role today. She's responsible for growing the Club, and organizing its various service projects, both locally and internationally. She's been especially effective at engaging youth, helping to connect the Rotaract Club to numerous high school service groups, for whom she's arranged volunteer opportunities, and acted as a mentor.

Sometimes, her volunteer roles intersect. When volunteering at the Richmond Food Bank, she noticed that families were avoiding canned foods. The reason? They didn't have can openers at home. Her solution was to organize a fundraiser through the Rotaract Club, and use the money to purchase can openers, which she distributed at the Food Bank on her next shift.

During the holiday season, she volunteers at the Salvation Army Richmond Community Church, where she sorts clothing and provides meals for families in need. She also serves as an Outreach & Clinic Volunteer with Canadian Blood Services, and as a Board Member with the Richmond Community Foundation.

Her nominator calls her "the hardest-working person I know," and someone who "is always there to help if you need it." Certainly, she's helped Richmond become a stronger, more caring community.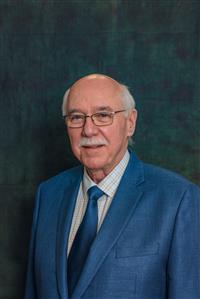 John Hopkins

With John, it's difficult to know where to begin, considering his volunteer career spans over 50 years.

As a lifelong volunteer with Big Brothers of BC, he's helped generations of children and youth reach their full potential, and was even named Big Brother of the Year in 1970. He also served as President of the organization from 1968-71.

In 1987, he joined the Board of the Richmond Hospital Foundation, as its first Treasurer, making him one of our community's public health pioneers. He continues to be involved in healthcare – particularly cancer research – as a key member of the organizing committee for the Richmond Terry Fox Run, a role he's proudly held since 2000.

He's especially passionate about sports, and their incredible power to build character and self-esteem, and foster community pride. This passion shines through in his more recent volunteer activities.

In 2010, he volunteered at the Winter Olympics, where he was stationed at the Richmond Oval, in the Athlete Services department. One of his fondest memories is providing hospitality to Canadian Olympic hero Clara Hughes. He was also a security volunteer at the Richmond Ozone celebration site.

Even before the Olympics, and indeed, before the Oval had officially opened to the public, he started volunteering at the venue as an Ambassador. He learned as much as he could about the facility so he could share its history with visitors from around the world. 10 years and nearly 1,500 volunteer hours later, he's single-handedly toured thousands of visitors through what he calls "the jewel of Richmond."

In 2016, when the Richmond Olympic Experience launched its Education Program, he was among the first volunteers to sign up as an Educator. In the role, he helps children engage critically with sports issues, and reinforces the importance of sportsmanship. Following one of his presentations, an appreciative class of six-year-olds thanked him with a group hug.

Apart from a brief period away from the city, he's been a Richmond resident since 1967. In that time, the community has grown tremendously, and he's contributed every step of the way.
Your 2018 Nominees
Here they are - all 43 nominees for the 2018 Volunteers Are Stars Awards! They represent some of the best and brightest our community has to offer, not to mention the most generous, compassionate, caring - well, you get the idea. This year's nominated volunteers selflessly donate their time to make Richmond a stronger, healthier community, and while not all of them received an award, every single one of them is most definitely a star.
• Basic Technology Class for Seniors Volunteers
• Maryam Bawa
• Lena Chan
• Emily Cheng
• Kate 'Ray' Chin
• Margaret Comyn
• Clay Connolly
• Marielle Demorest
• Nancy Dunnigan
• Negin Imani Farahani
• The Four Musketeers of Richmond RCMP
• Marion Gray
• John Hopkins
• Hugh McRoberts Secondary School - Drama Department - Walking Tour Vignette Actors
• Lawrence Lee
• Arlene Marasigan
• Sherrie Mogg
• David Newman
• Mikaela Nuval
• Jordan Oye
• Lynda Pasacreta
• Ming Phan
• Carrie Prime
• Joshua Ralla
• Elaha Rasool
• Richmond Better at Home Team
• Richmond Crime Watch
• Richmond Olympic Oval Ambassadors
• Richmond Public Library Tech Buddies Volunteers
• Howard Smythe
• Storeys Project Partnership
• Jim van der Tas
• Kay Walliser
• Kevin Wang
• Kuo Wong
• Lisa Wong
• WS Immigrant and Multicultural Services Society
• Chris Yan
• Serena Yeung
• John Young
• Wallace Yuen
• Melissa Zhang
• Sophia Zhang
Help Us Celebrate Richmond's Volunteers
We couldn't be more excited to announce the return of the Volunteers Are Stars Awards! The event, last held in 2015, gives Richmond's amazing volunteers a chance to shine, and be recognized for their many valuable contributions to the community.
We're proud to be partnering with Pacific Gateway Hotel to re-imagine the event, which will be held in a new, more inclusive format, while remaining every bit as meaningful.
About the Event
The 2018 Volunteers Are Stars Awards will take place Thursday, April 19, at Pacific Gateway Hotel, from 5:30pm to 8:00pm. Tickets are $25 each - only $20 for RCRG members - and can be purchased online.
The evening will begin with a standing reception, where guests can enjoy appetizers and refreshments, while networking with friends, colleagues, and community members. Then we'll shift to theatre-style seating for the award presentations and a special prize draw.
Held in the middle of National Volunteer Week, the event will give local non-profit organizations, and the community as a whole, an opportunity to thank volunteers for making Richmond a better place to live, work, and go to school.
Presenting Partners
Award Sponsors
| | |
| --- | --- |
| | Constellation Award |
| | |
| | |
| Shooting Star Award | Star of Richmond Award |
| | |
| | |
Evening Sponsors
Media Partners